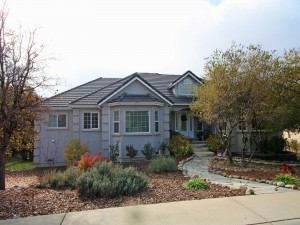 The City of Folsom has a rich history beginning with the '49ers during California's great Gold Rush. It was the site of the West's first railroad and the world's first long-distance transmission of electricity.
Today Folsom is a forward-looking city, a high-tech town, with firms ranging from small to large international corporations.  Folsom also boasts excellent schools, beautiful family-oriented neighborhoods and outstanding shopping, dining and cultural options.
The City's General Plan, adopted in 1988, set the path the City is following into the 21st century. It shows a growing city that intends to keep its human scale. It places large retail centers in places easily accessible to regional shoppers, without cramming more traffic into the City's core. It paints a picture of sparkling new neighborhoods as well as a carefully preserved Historical District.  The General Plan also takes note of the community's family orientation, calling for a minimum of five acres of park land for each 1,000 residents, and for city co-sponsorship of special activities that involve the entire family. Although Folsom has the flavor of a small city, it does not lack the conveniences of modern living. It has ample shopping and cultural facilities, either in town or within a few minutes drive, and there are plans for more. It also has new hospital facilities and an expanding corps of professional specialists, including doctors, lawyers and financial consultants.
The incorporation of the City in 1946 was a move that has major significance in the self-determination of the City today. Being incorporated allows the City's residents to elect a City Council and to govern themselves. The City's primary governing body is the City Council, made up of five members who are elected at large and serve four years. Each year the council members choose a mayor and vice mayor from their own ranks.
Information provided by: The City of Folsom, CA https://www.folsom.ca.us/about/default.asp
Sorry we are experiencing system issues. Please try again.